Our award-winning service gives every member access to specialist, professional grade research highlighting the very best investment opportunities on AIM.
As an AIM Investor member, you'll receive:
2-3 new AIM stock recommendations each month – handpicked by our team of expert AIM market analysts
Instant access to over 30 detailed stock reports – revealing every open position in our exclusive Members Area
Weekly updates and sell alerts – stay informed with ongoing research and guidance covering all recommendations
Plus, you'll have a Dedicated Relationship Manager to help you get the most from our service and our no automatic renewal promise.
You can buy and sell our recommendations with any broker of your choice, however if you don't already have a share dealing account we can help you set one up.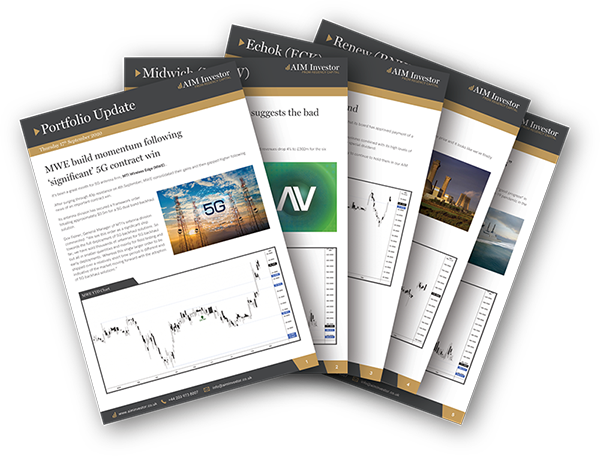 Exclusive Members Area
The moment you join, you'll be able to login to our exclusive Members Area. Here you can view detailed research and analysis covering all our Open Positions, Portfolio Updates and Closed Positions. Whenever our Analyst Team publish new reports you'll also be alerted in real-time via email and SMS, so you never miss an opportunity.
Open Positions
Each new stock recommendation is delivered with a detailed research report, including comprehensive fundamental and technical analysis
View an example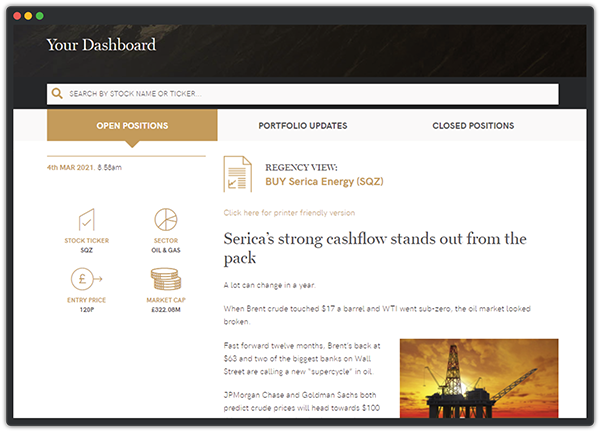 Portfolio Updates
We'll keep you informed with any news released for the stocks we've covered along with, importantly, our Analyst Team's views and opinion
View an example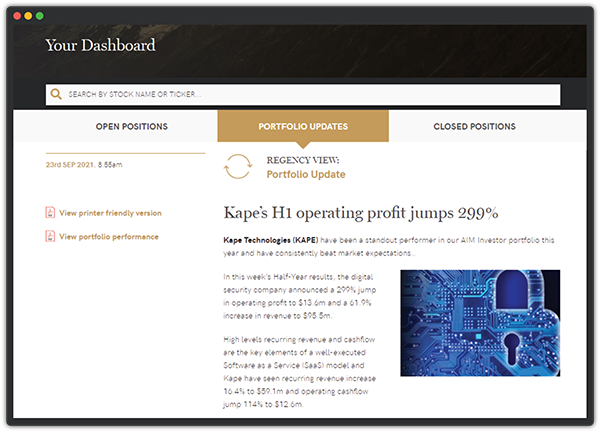 Closed Positions
Closing a position at the right time is key to successful investing. Whether it's taking a profit or cutting a loss, we'll let you know when we feel it's time to exit
View an example